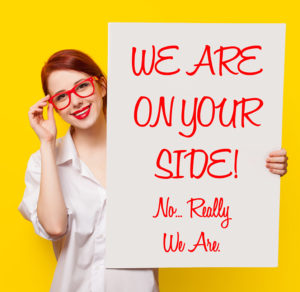 Whoa Whoa Whoa… before anyone gets heated and fired up… know this:
BBWNFS will remove ANY image or images without question within 48 hours of receiving the request to do so.
Please read below and there will be a link for you to contact us to remove any images.
Ok, thats taken care of.
Let's just talk a bit further to why and where.
FIRST, IS THE IMAGE ON BBWNFS?
We used many 3rd party media hosting companies like imagebam. If the image is on there, then I most likely did not post it there, I just used the links to the gallery. Contact the 3rd party image hosting company and they will most likely take the image down fairly quickly.
IF IT IS… WHY IS MY IMAGE ON BBWNFS?
There is no doubt in my mind that the image or images in question are part of a mass posting on many posting boards. There is NO image that was taken individually from any ones site, profile, feed, or computer – phone. That is a guarantee. The image or images were posted under fair use, public domain and non-profit distribution. In another words, the image is readily available through out the internet and we did not nor will we profit from it.
MY IMAGE IS ALL OVER THE INTERWEBS?
Most likely yes. The last contact I received, there was over 12,000 sites that had her "nickname" and galleries posted of this woman. She was trying to get them all taken down. I removed the 1 image in question about 12 hours after receiving the request. You can do searches here:
SHOULD I GET LAWYERS INVOLVED?
If you are independently wealthy, sure. The fair use act protects almost 75% of all image hosting. Images that are in the public domain, which means readily available throughout the internet (can find it in say 20+ sites) fall into this category. What can the lawyer do? Pretty much just send out cease and decease letters / emails to the websites in question. That will cost you thousands of dollars. Pursuing it further will cost you well into the 10's of thousands of dollars, and if you don't believe me… just ask a Lawyer. Not to mention, the top lawyers in the world has never successfully sued a website for having an image on their website, in the general sense. Read up on the Image Jihad and all the crap they pull and big Hollywood starlets can't get their faked porno images off the site.
SO HOW DO I TAKE DOWN THE IMAGE ON BBWNFS
First and foremost, I apologize for any inconvenience. You can fill out the form in the link below and again, we take the image down from the site AND the server immediately. Note, that I too have my own safeguards from spammers, scammers and people just looking for a quick buck.
That about covers it.
Thank you for reading and Good day!
BBWNFS Team